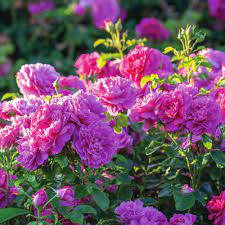 Princess Anne (Bareroot)
Regular price $32.00 Sale
Available for pick-up mid-Jan. Any order for bareroot not picked up within 1 week will be potted and returned to available inventory. 
PRINCESS ANNE
(Auskitchen)
English Shrub Rose Bred By David Austin
 BEST FOR FLOWERING
 BEST FOR HEALTH
Flowering:
Repeat Flowering
Size:

 

Large Shrub
 

4ft

 
 

4 1/2ft
The young flowers are deep pink, almost red, fading to pure rich pink. The rather narrow petals are unusually substantial, with a hint of yellow on their undersides. Held in large, fragrant clusters, they are produced with remarkable freedom.