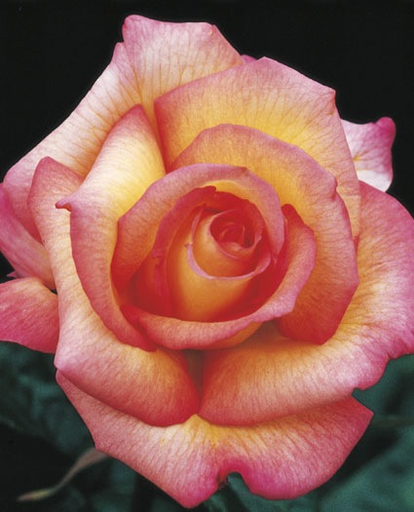 Sheila's Perfume
Regular price $38.95 Sale
Available for pick-up mid-Jan
WE DO NOT SHIP. Please do not place an online order unless you can pick up. Order cancellations will be charged 5% for processing fees. 
Despite the Floribunda classification, this English rose has large flowers of yellow brushed by deep pink, more like a Hybrid Tea in size and form. Each blossom is saturated with wonderful fragrance. The vigorous rounded bush is loaded with glossy green leaves. Best flower color & size when cool. Strong rose & fruity fragrance. Bushy and round habit. Repeat bloomer.
Sheila is named for the hybridizer's wife.
 4' x 3'.