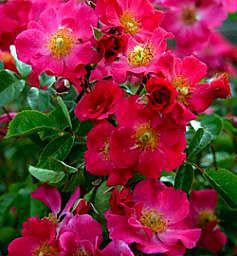 Wild Thing
Regular price $38.95 Sale
An attractive and eye catching shrub bred in the USA.
A vigorous rose with an arching habit which produces masses of blooms in flushes throughout the summer and into autumn.
The carmine buds open to reveal striking coral pink blooms with an ivory eye.
Healthy dark green glossy foliage which is very disease resistant.
A great rose for the border, or can be grown in a container despite its size.
Dead head regularly to promote re-blooming.
A very pleasant fragrance.
Named after 'The Troggs' hit in the 1960s.
Height: 3ft - 4ft
Type: Shrub Rose