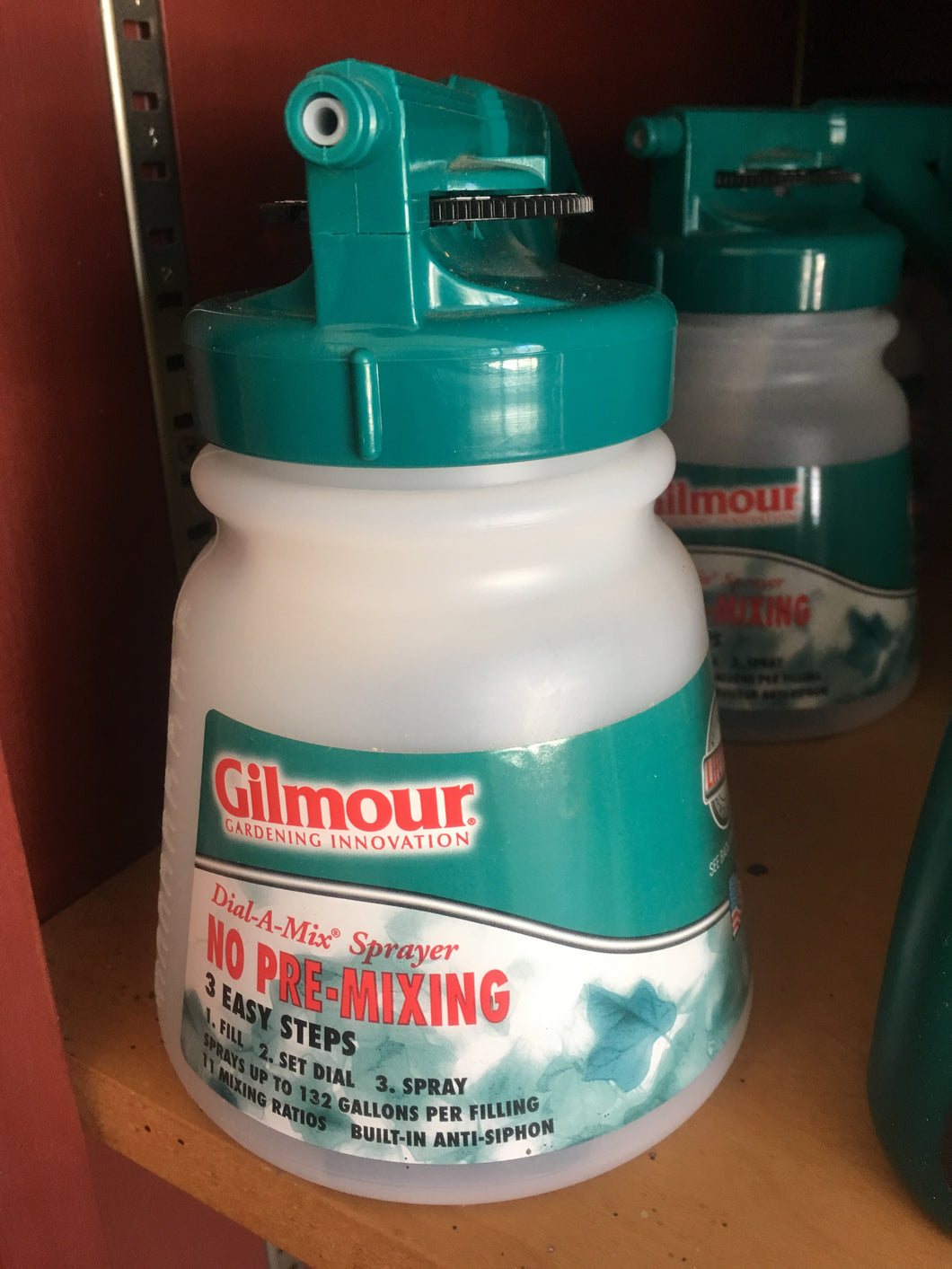 Gilmour Dial A Mix Lawn and Garden Hose End Sprayer
Regular price $0.00 $12.99 Sale
Hose-end sprayer, automatically mixed as you spray.
Just set metering dial to any of 11 dilution rates and you're ready to go.
Built-in-anti-siphon device prevents back flow.
Instant pistol grip on/off handle for easy use.
Fan spray attachment for large areas. Sprays solid stream up to 300''
Extra-wide mouth for easy filling and cleaning
Mixing system delivers accurate amounts of spray. Attaches to garden hose. Pistol grip on/off. Produces gentle spray plus a solid stream up to 25. High impact polymer construction. Capacity up to 132 gallons. 11 dilution rates.