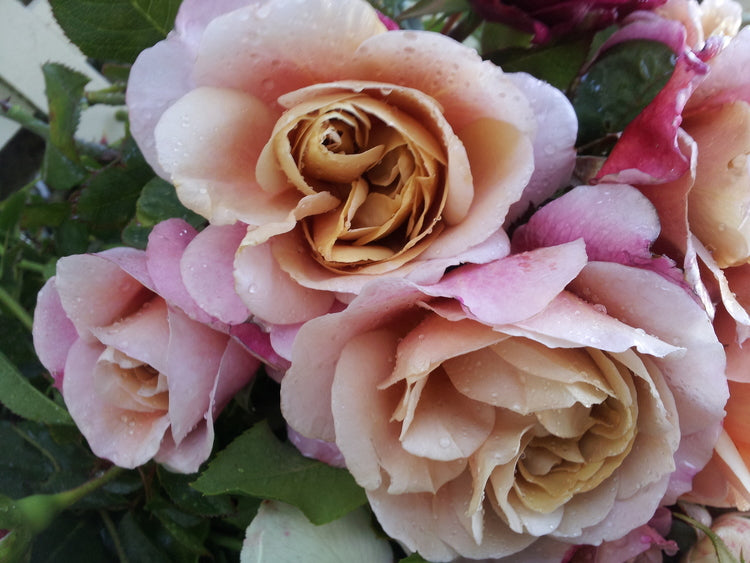 Distant Drums
Regular price $38.95 Sale
Available for pick-up in Jan
WE DO NOT SHIP. Please do not place an online order unless you can pick up. Order cancellations will be charged 5% for processing fees. 
This gorgeous Floribunda rose produces blooms of warm tan washed with orchid pink on the outer petals, moderate myrrh fragrance.  
Bud Form: Pointed & ovoid. Flower Form: Double. Flower Size: Medium, 3-3½" diameter, in clusters. Petal Count:  35 to 40. Stem Length: Medium
Plant Habit: Medium height. Growth Habit: Rounded, upright. Foliage Color: Medium green, semi glossy.  Disease Resistance: Very good.
Hybridizer: Dr. Griffith Buck-1985. Parentage:  September Song X The Yeoman