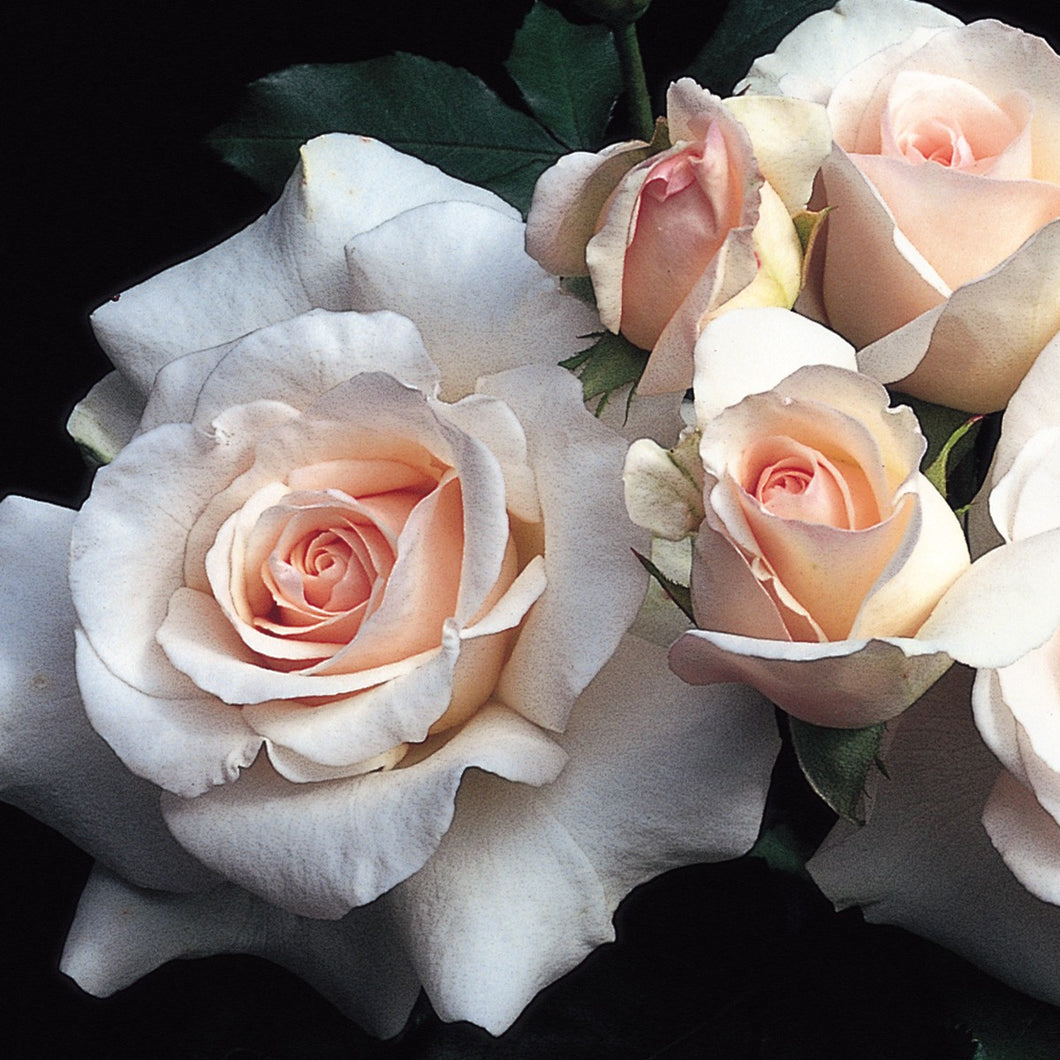 French Lace
Regular price $38.95 Sale
A truly lovely Floribunda rose with delicately colored blooms of ivory, buff and palest apricot, produced on a very bushy plant of low to medium height. Very nice in arrangements.  1982 AARS Winner.
Available for pick-up mid-Jan
WE DO NOT SHIP. Please do not place an online order unless you can pick up. Order cancellations will be charged 5% for processing fees.